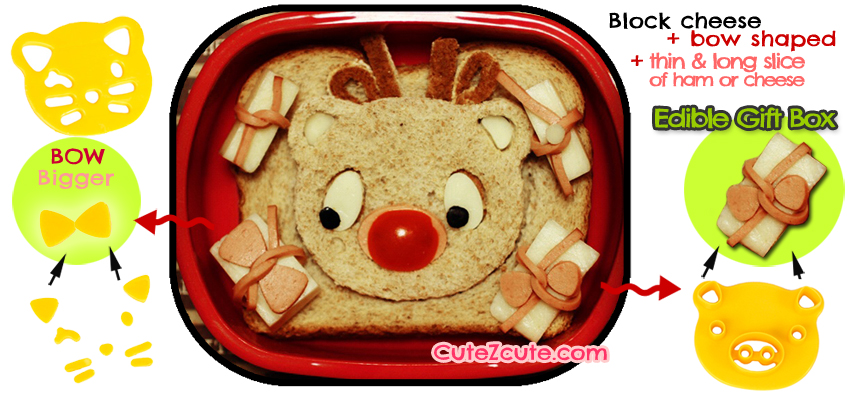 CuteZcute cutter helps you create a preset animal shaped food (panda, frog, cat, and pig) The small cut-out food, for example, cheese including each animal's eyes, ears, whiskers, noses, can be rearranged and repositioned to create many different fun shapes.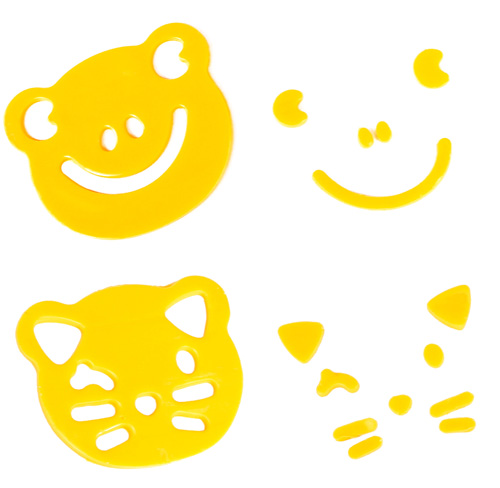 In this post we create some guidelines on how you can easily rearrange the small cut-out into lots of new characters or shapes.  Each section of the cutter is assigned a number for your convenience to help assist in following our examples.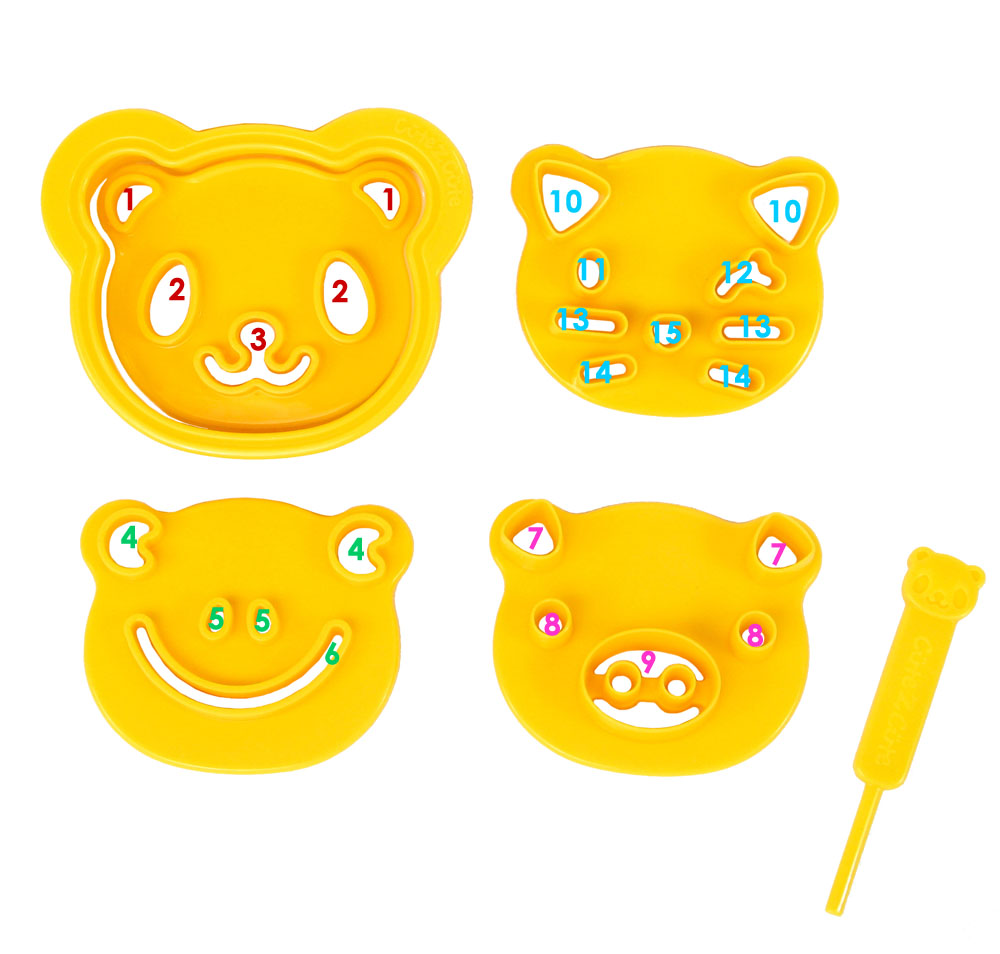 Click On the Advance Creation Image to Enlarge 
Picture Below – The Santa Panda sandwich is very easy to make. I used CuteZcute Cutter (Panda shape) to create Panda sandwich. Use the Panda Eye cut out to create a mustache. Use the Frog Eye cut outs for the Santa beard. The hat is tomato cut in triangle shape by a normal knife. White stripe is CuteZcute Frog mouth cut out, break in half.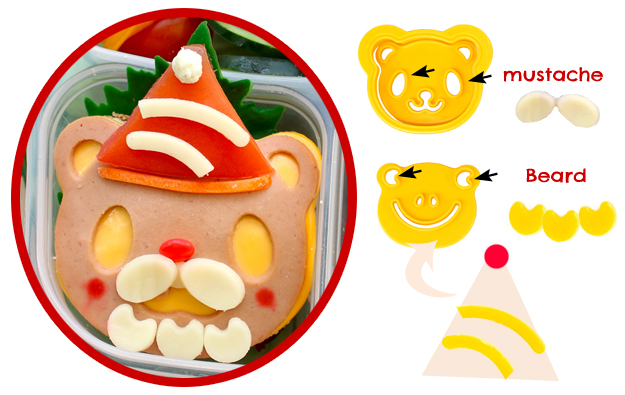 Show your CuteZcute on Instagram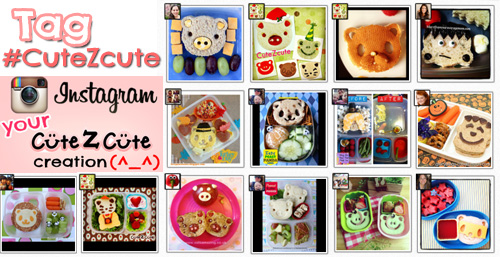 Follow CuteZcute on Pinterest